I never thought baking with veggies could taste so awesome. Sweet but not too sweet seems like the perfect treat.
I was a bit late to work on Monday, because I thought they might salt the streets before I hit the road. I really wanted to bike. As it turns out, it didn't go as planned and I fell within the first 500m of my daily commute. I might better take the metro for the next few weeks. Nevertheless the cake was still warm when I finally arrived at the office. You should try.. Sometimes. You'll for sure cheer up your colleagues.
Zucchini & Rosemary cake

3 cups flour
2 ts baking powder
1 ts baking soda
2 Tbs rosemary
1/2 ts salt
2 eggs
1/2 cup melted margarine
1/4 cup sunflower oil
1 1/4 cup brown sugar
1 Tbs lemon zest
800g zucchini

Instructions

Hands on 25 mins, hands off 50 mins

Preheat the oven to 180°C. Coat a cake form with a bit of margarine. Ok, let's get your hands dirty. You'll need two bowl for this. In one, whisk flour, baking powder, baking soda, rosemary & salt. In the other one, start with the eggs. Beat them in a mixer until frothy. Then beat in the sugar, the melted margarine and oil. Stir in the lemon zest and grated zucchini. Then mix everything in one bowl.

Now your batter is ready. Bake for about 45 or 50 minutes. It smells delicious. Whoever lives with you will absolutely adore you.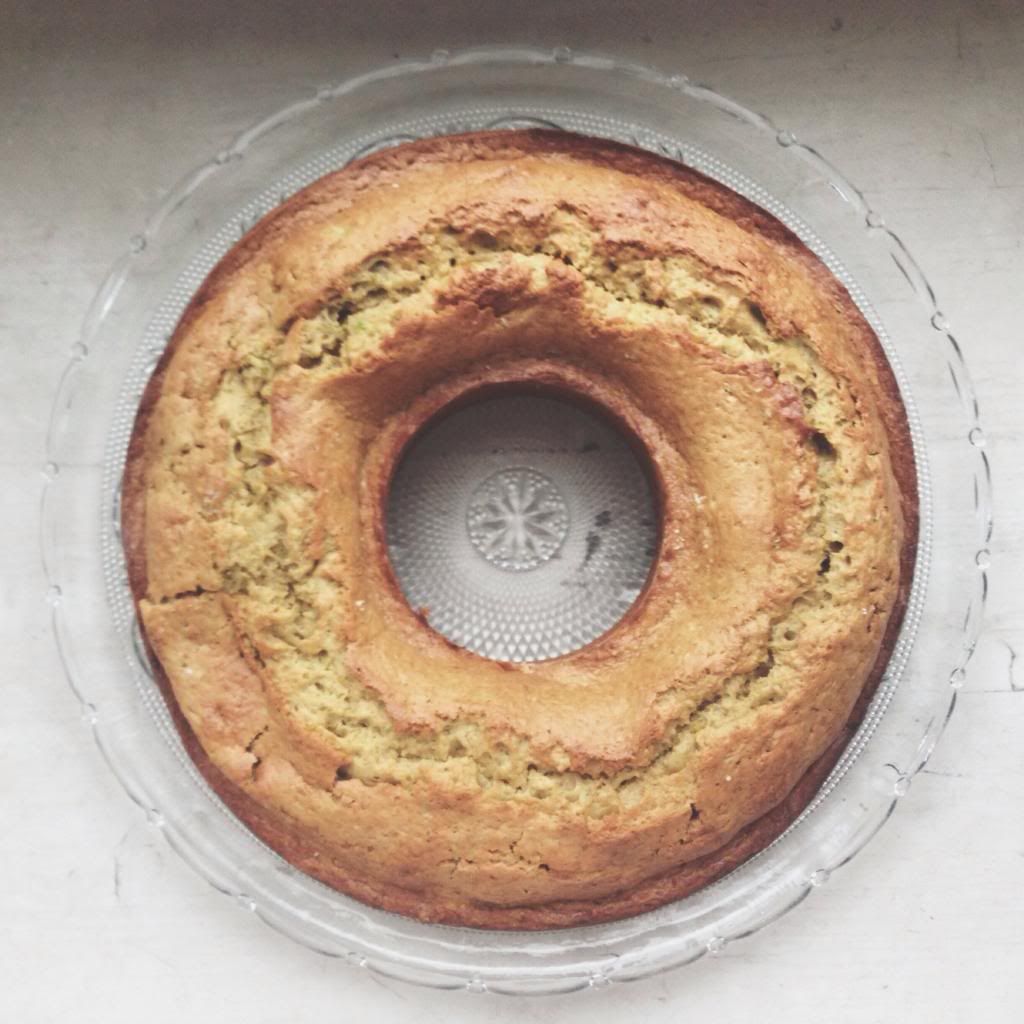 Enjoy!