Last night when I got home and opened the kitchen door, my flat mate had a cake ready and she said I could have some. I was really curious and asked what kind of cake it was. "Oh, it's basically yours (Lene follows minifeast and I didn't know that. Yay!), I just made it vegan." Simply, she replaced honey with sugar and just left the egg out. Also, she decided to add some frosting on top. It was, let me tell you, delicious!
As we went out last night, I thought I might surprise my lovely friend Julia, who you already know, with a nice and warm breakfast. We went to visit the Bauhaus Stiftung in Dessau & went out dancing afterwards. Making muffins felt like an easy way to make the weekend even more perfect. So here you go:
Lemon & Rapsberry Muffins

2 cups all purpose flour
1 cup soy milk
1/2 cup brown sugar
1 lemon
1 cup raspberries
1/2 banana
1 Tbs honey.. This one's probably not necessary
2 Ts baking powder
1 Ts baking soda

Instructions

Hands on 20 mins, Hands off 25 mins

First, preheat oven to 170°C. Coat 12 muffin cups with margarine. Then peel the lemon zest in long strips. Blend in with the sugar. Add soy milk, oil, banana and honey and pulse until blended. When ready add flour, baking powder, baking soda and blend until you have a smooth mixture. Gently fold in raspberries and squeeze in the juice of half of a lemon. Divide the cute pinkish batter among the muffin cups and bake for about 20 to 25 minutes until the edges and tops are golden.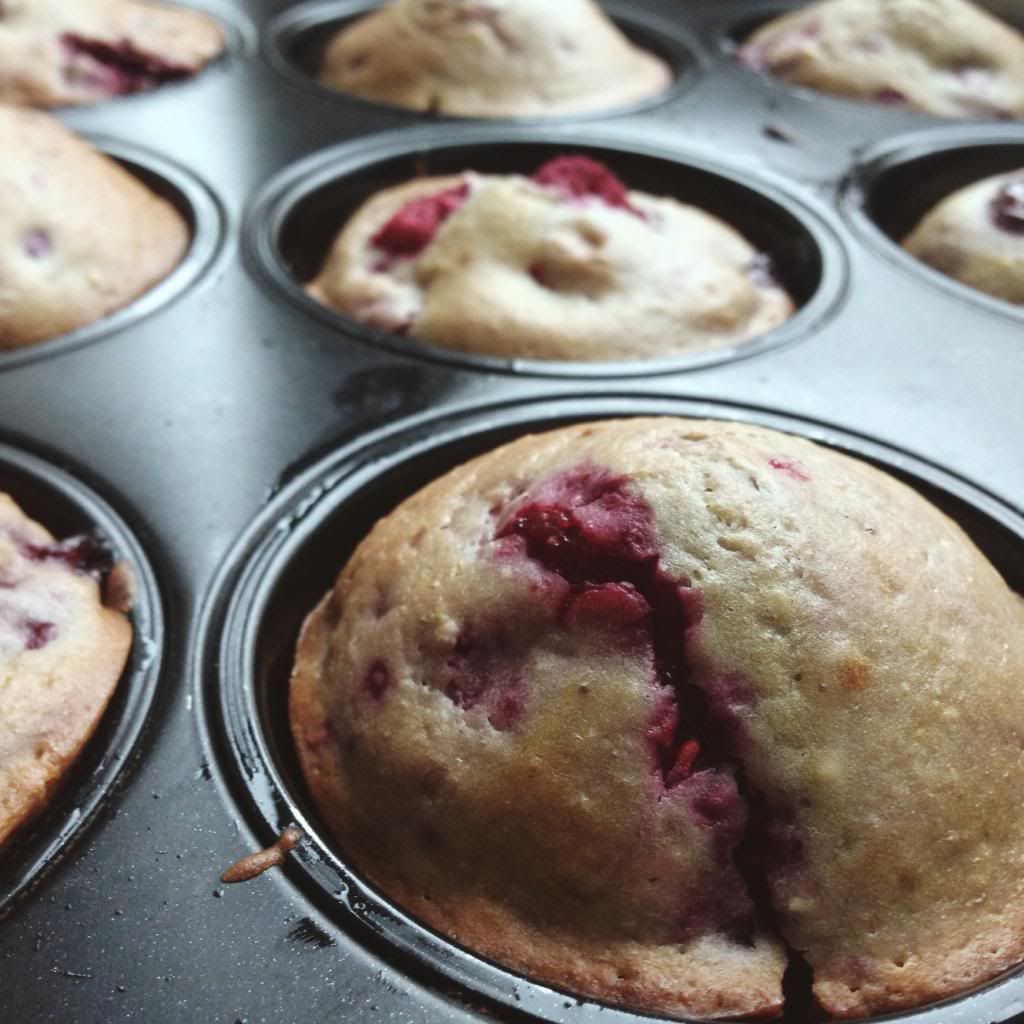 Enjoy while still warm.