Winter in Berlin isn't much fun. It's cold and grey and anything that brings back the feeling of summer is much appreciated. I decided to make the first step and try to bring some summer to our kitchen.
One thing I've learned making this cake is that next time I won't even try and sneak in mango. The mango was hard and reminded us even more that Berlin isn't a place to buy exotic fruit. (Don't ask me why the papaya was delicious, because it was)
Nevertheless, the vanilla base for this cake should work with any kind of european berries; So next time you make this, try to go more regional. I know I will.
Vanilla Cake With Mango & Papaya

Vanilla Cake
2 cups flour
1 1/4 cup cane sugar
1 1/2 ts baking soda
1 ts salt
1 1/2 cups water
1/2 olive oil
3 Tbs white vinegar
4 ts vanilla or vanilla extract

Icing + Decoration

1/2 cup sugar
1 ts vanilla or vanilla extract
1/2 cup margarine
1/2 cup soy vanilla yoghurt
1/2 lime
mango & papaya for decoration

Instructions

Hands on 25 mins, Hands off 40 mins

Vanilla Cake

Preheat the oven to 180C. Combine all dry ingredients in a large bowl and mix together. Then add water, oil, vinegar and vanilla. Bake for 35-40 minutes until a skewer inserted comes out clean. Allow to cool completely.

Icing

Mix margarine, yoghurt and sugar. Then add lime juice. When you feel like you want to eat the icing and don't want to put it on your cake at all, you know it's ready.
Then spread the icing over your cake and decorate with cut fruit to get a pretty cake. Mine really wasn't the prettiest but that's another story.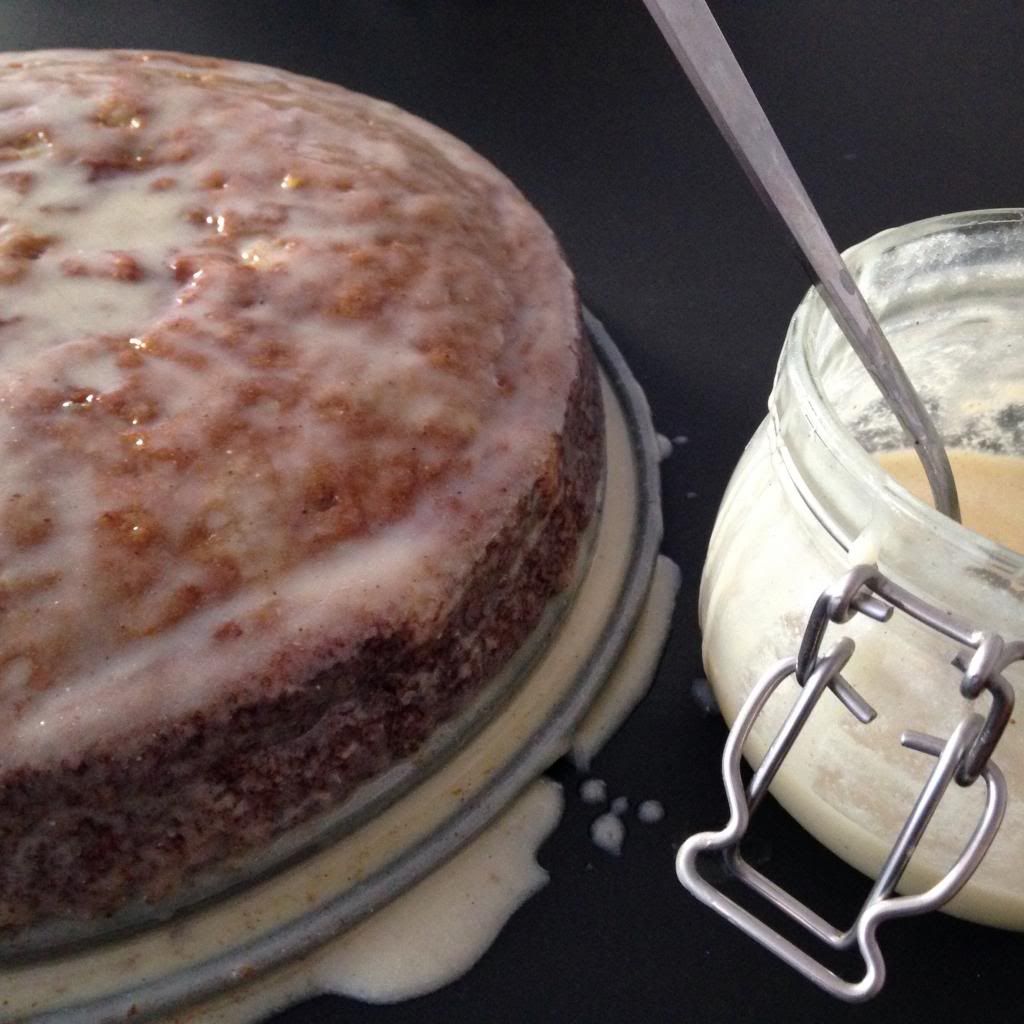 Enjoy.