The winter's almost back. It's getting cold and it feels like I am spending every second imaginable leaning against the heating. You might agree that what the world really needs is a selection of really good winter recipes. As you might have guessed, they're my all time favourites. It's finally time for some proper comfort food. Yay!
Lovely corn & potato soup

1 big potato per person
2 cans of organic corn
1 can coconut milk
2 avocados
1 onion
1 clove of garlic
1 vegetable bouillon
salt, pepper, cumin & coriander

Instructions

30 mins

Clean and dice the unpeeled potatoes. Then dice the onion and sauté it quickly. Wash the corn and add it to the pot with the onion. Add the diced potatoes, coconut milk, garlic and the bouillon. As soon as the potatoes feel ready, puree. If your soup feels too sticky, you can add a little bit of water. Relish with salt, pepper, cumin and a bit of coriander.
Serve with pieces of avocado, fresh coriander and toasted pieces of bread.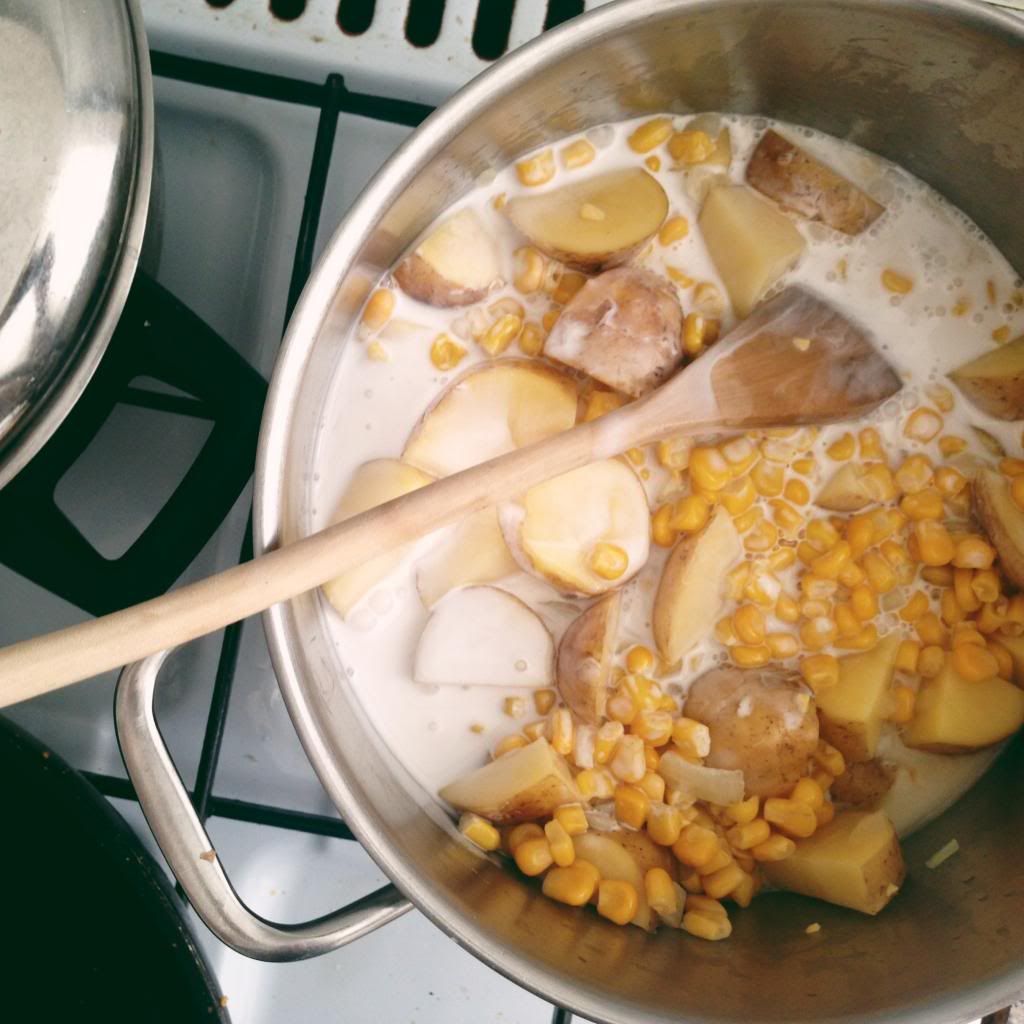 Enjoy this heavenly lovely soup. It's simply delicious.