It probably cannot get any more christmassy than with a glass of eggnog in your hand. I never thought how simple it is to actually make one. You might wonder how I got to think of making something that's so old-fashioned, so utterly retro like the yellow stuff you used to get from your granny back in the days.
The story is, I won some at the cheese hedgehog battle in which I participated last weekend at the Vollpension in Vienna. It was fun & tough at the same time. The pictures tell more than 1000 words I guess.
Anyway, as eggnog is mostly made out of undefinable eggs & milk, I figured I'd have to do my very own organic & dairy-free version.
Well, enjoy.
Eggnog, my love

10 yolk
1/2 cup sugar
1 cup rum
1 cup (dairy free) milk
1 vanilla cane
1 cinnamon stick
3 250ml bottles

Instructions

Hands on 20 mins

Scratch out the tasty vanilla stuff (or leave it to someone who's more skilled than yourself). Heat everything up for about 8 minutes to something like 70°C & stir at all times. Then fill into bottles.
I suppose you might not have a funnel at home. Simply use a plastic pocket. I took the one where I had been  keeping bills the last couple of months. I guess now I really need to do my tax declaration.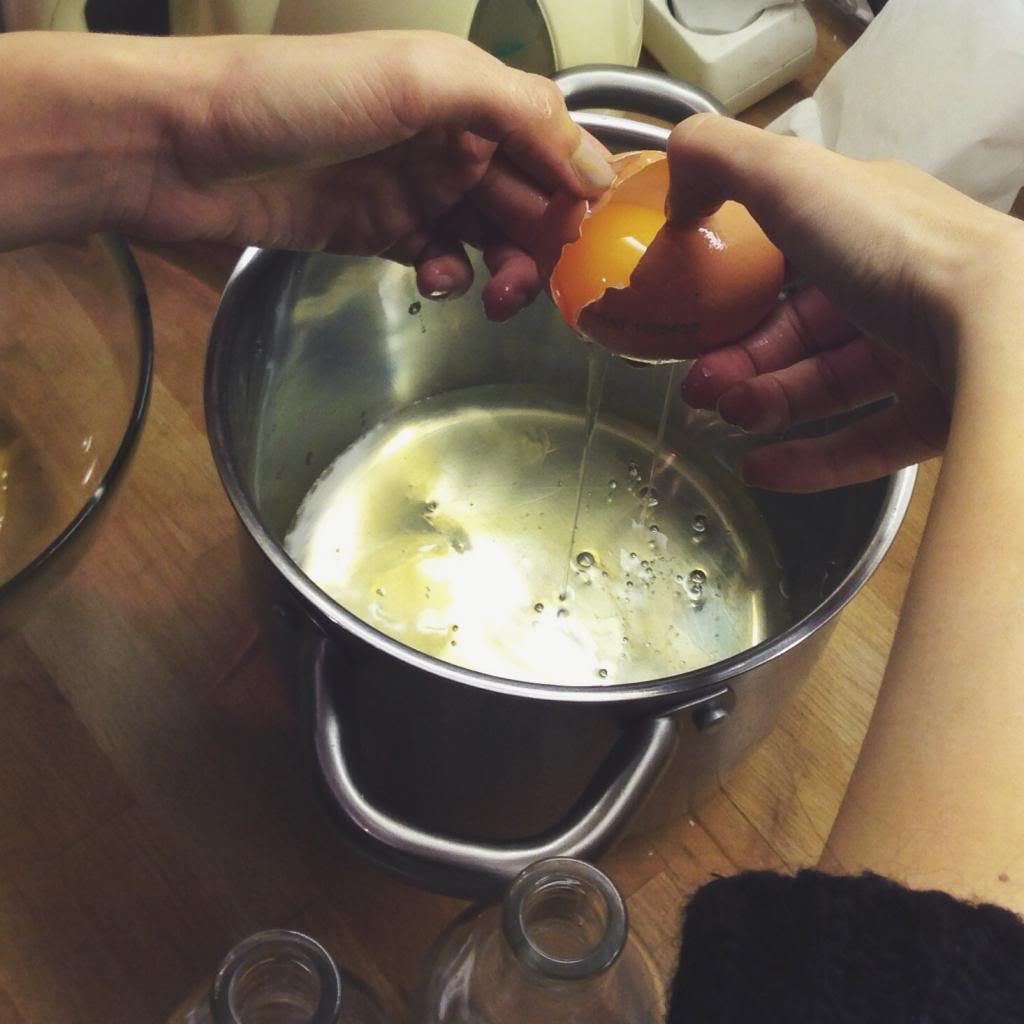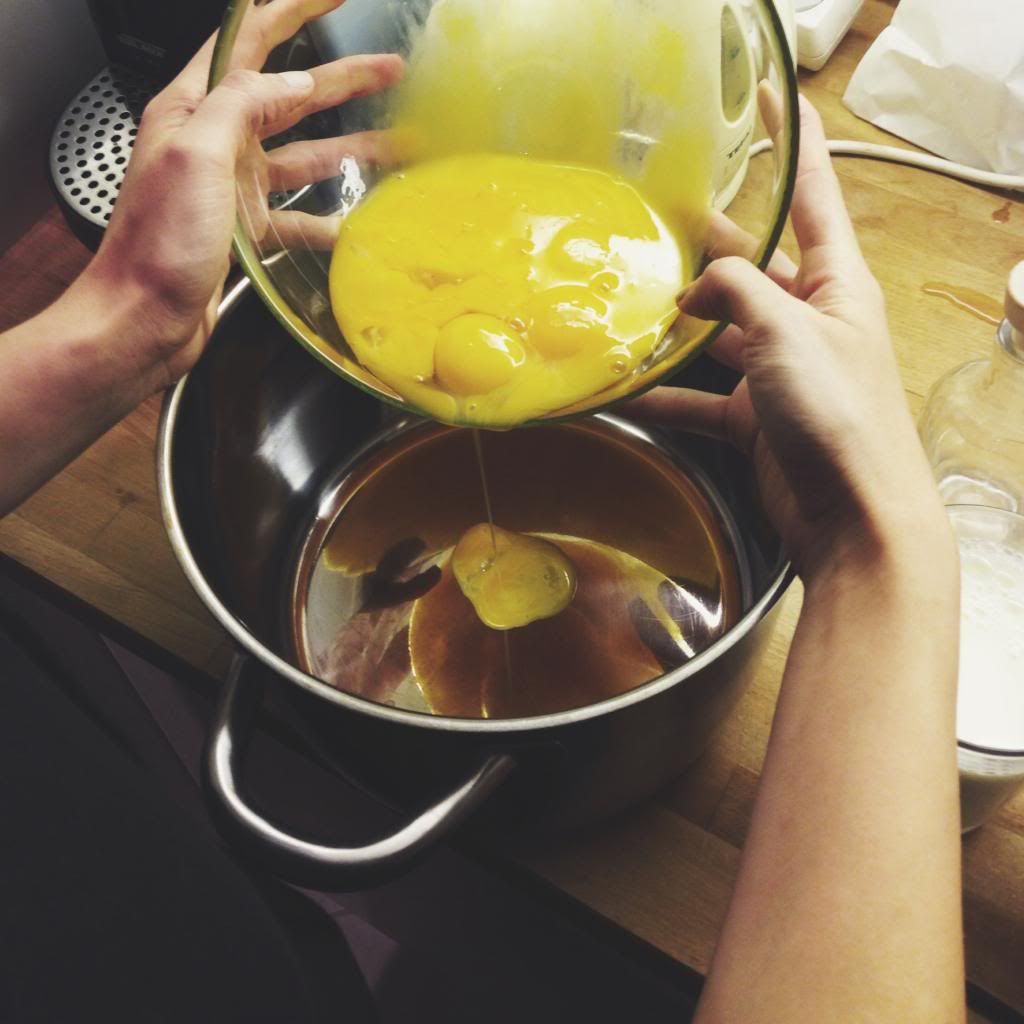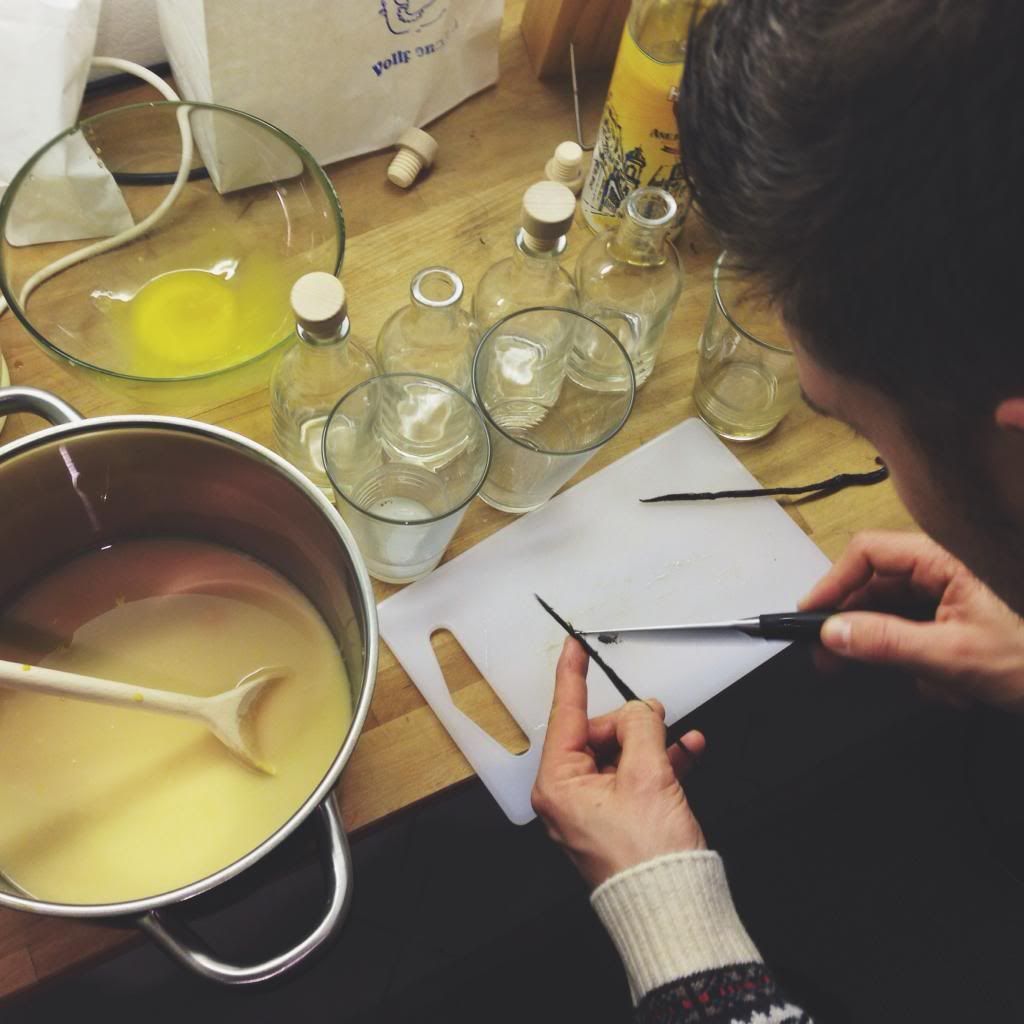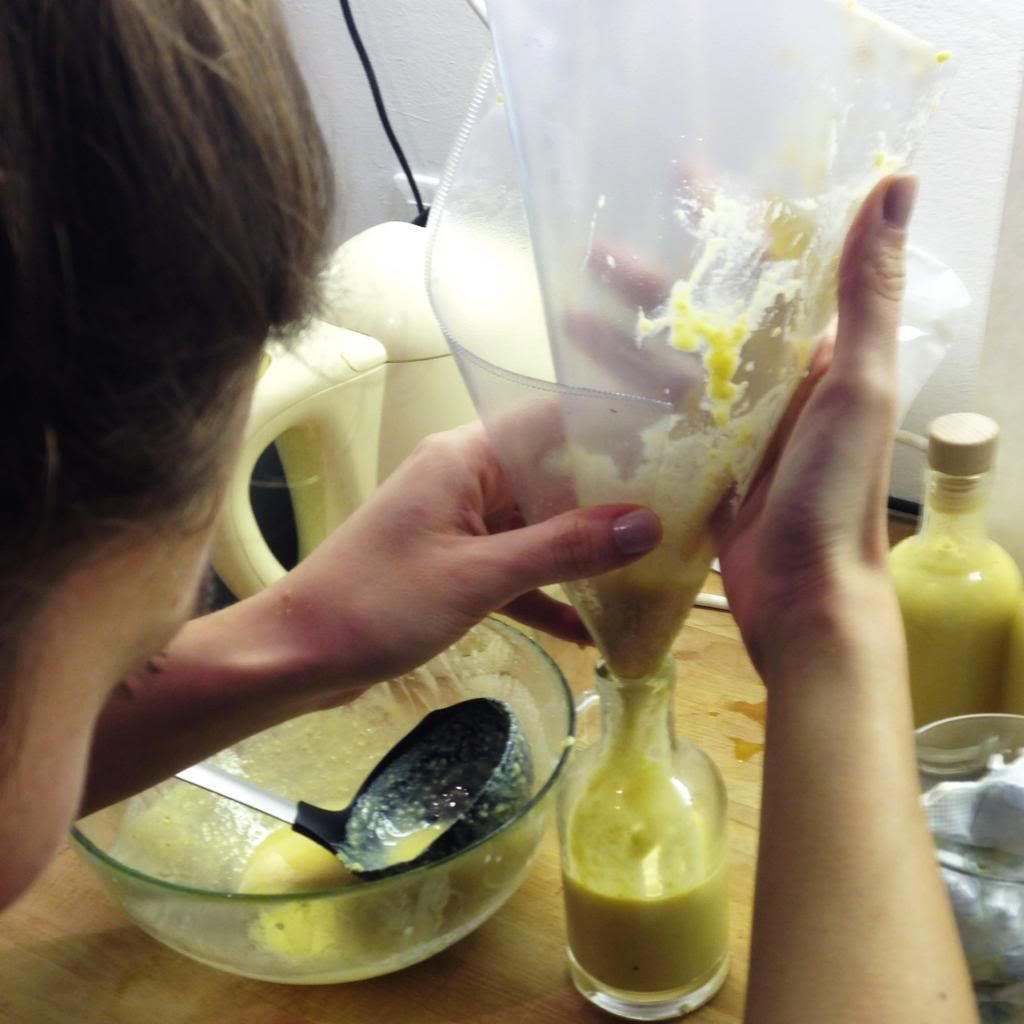 Cheers & merry Christmas!